Beautiful Steel Framed Granny Flats & Kit Homes From $10,000
1 to 3 Bedrooms upto 100sqm
We have over 20 designs but our Seascape 60 is extremely popular
Come & Visit Our Showhomes - 30 Minutes from the Gold Coast
Free customisations – Change any window,door or internal wall position – Free of charge
All internal & external wall frames & roof trusses in our Standard Range come delivered pre-assembled & ready to stand
All frames are clearly marked to enable simple & efficient construction – Typical construction time: 2-4 weeks
Engineer Certified, Australian made Steel Framing. Designed using the latest computerised drafting software
Unlike other steel frames, our granny flats are manufactured with a 70mm C Section steel framing system that is screwed and pre-braced square, ready to stand
Why is our Seascape 60 so popular
The Seascape 60 features a great open plan layout, 2 large bedrooms, 1 bathroom with a spacious kitchen, living area and dining area combining to 60sqm of habitable space from only $27,075!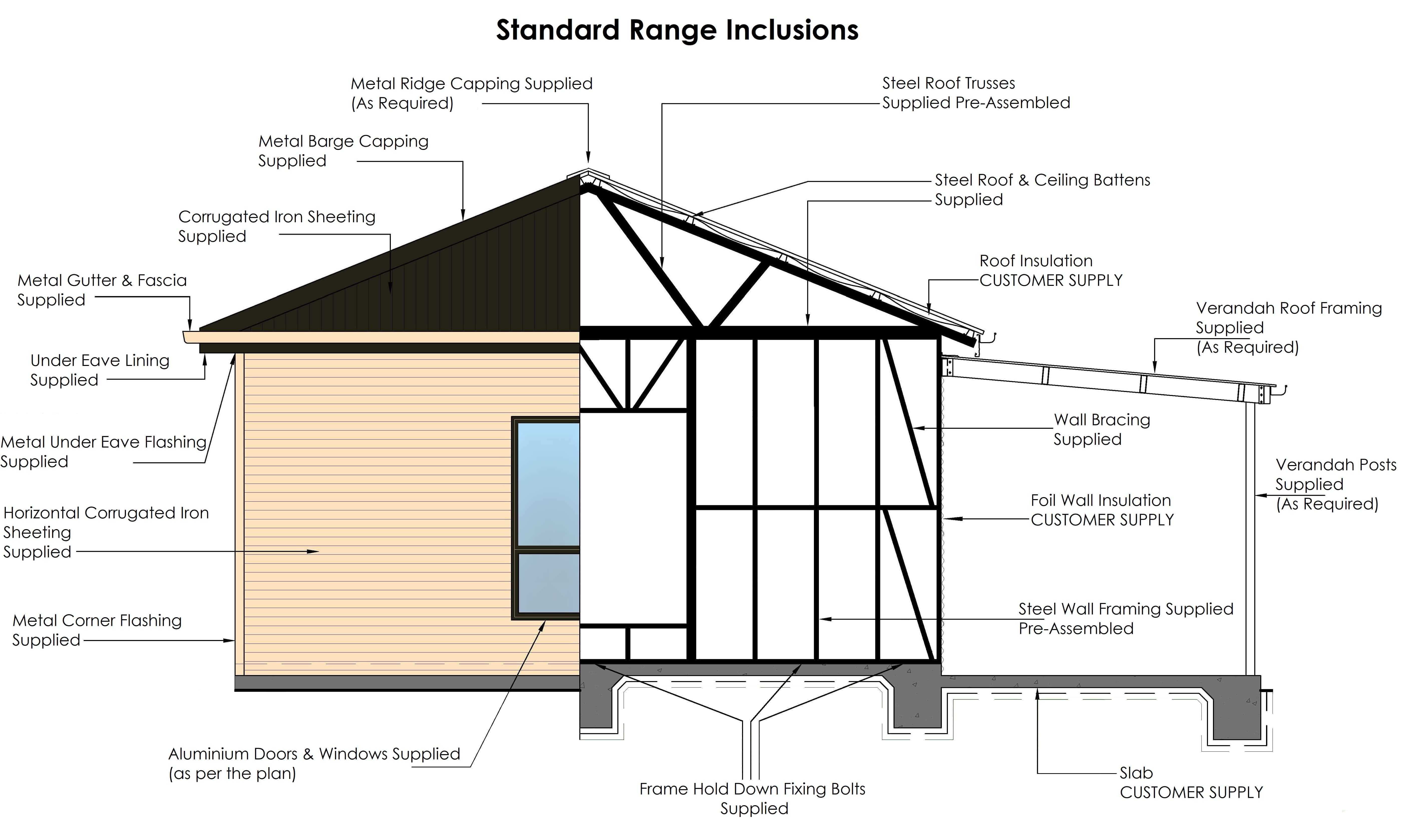 Call Us Today To Discuss Whether The Seascape Fits Your Needs on 07 3287 5478
Our Granny Flats & Kit Homes are simple to erect:
Ideal as extremely affordable ways for family to live close to you
Or
In certain areas these properties can provide a massive cash flow windfall.
Throughout The Gold Coast, Granny flats provide an ideal way for family to live with you but independently.
Watch what Current Affair had to say:
COME & VISIT OUR SHOWHOMES - 30 MINUTES FROM THE GOLD COAST @ 22 LINK DRIVE, YATALA