Beautiful Steel Framed Granny Flats & Kit Homes From $10,000
1 to 3 Bedrooms upto 100sqm
We have over 20 designs but our Seascape 60 is extremely popular
Come & Visit Our Showhomes on Brisbane's southside
Free customisations – Change any window,door or internal wall position – Free of charge
All internal & external wall frames & roof trusses in our Standard Range come delivered pre-assembled & ready to stand
All frames are clearly marked to enable simple & efficient construction – Typical construction time: 2-4 weeks
Engineer Certified, Australian made Steel Framing. Designed using the latest computerised drafting software
Unlike other steel frames, our granny flats are manufactured with a 70mm C Section steel framing system that is screwed and pre-braced square, ready to stand
Why is our Seascape 60 so popular
The Seascape 60 features a great open plan layout, 2 large bedrooms, 1 bathroom with a spacious kitchen, living area and dining area combining to 60sqm of habitable space from only $27,075!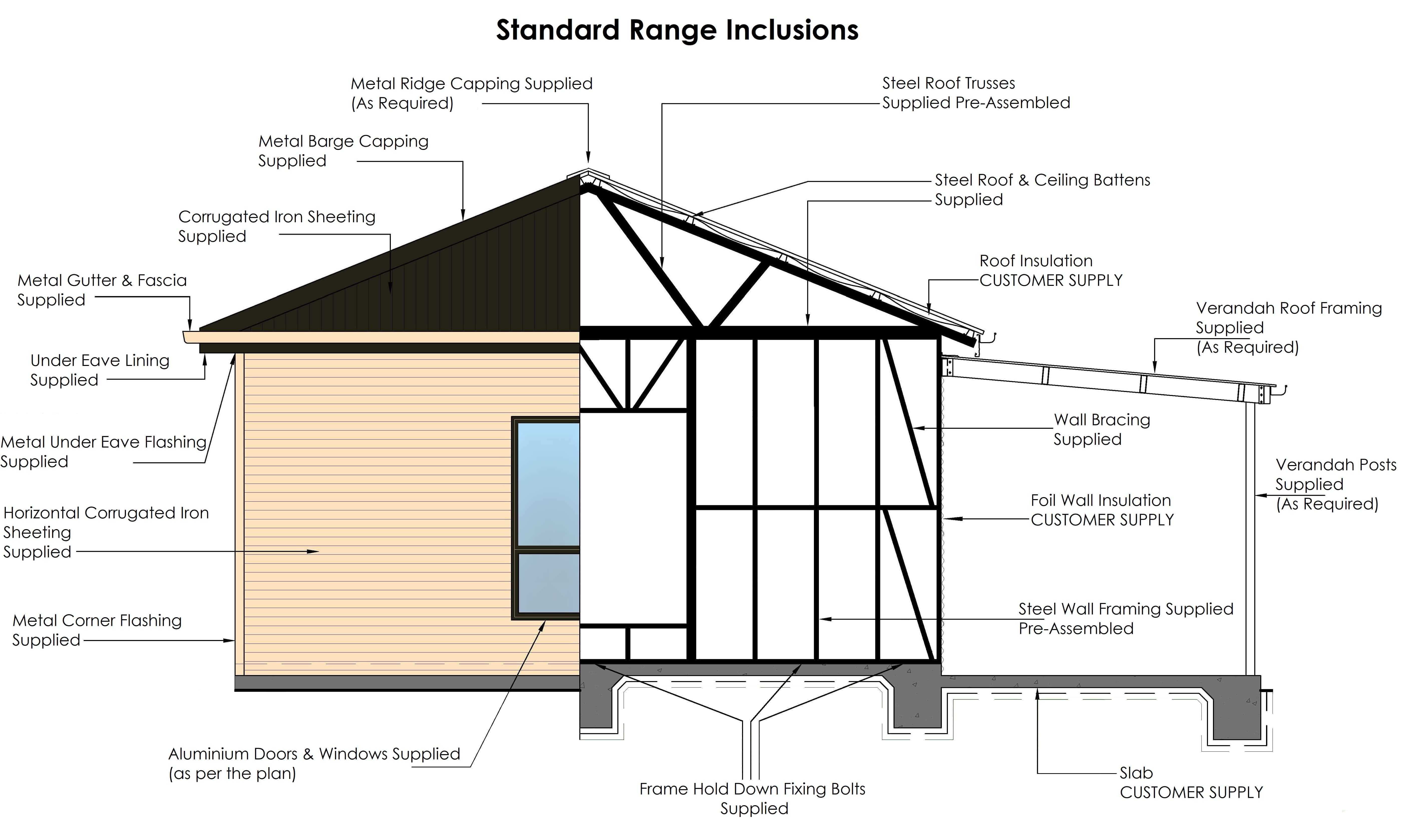 Call Us Today To Discuss Whether The Seascape Fits Your Needs on 07 3287 5478
Our Granny Flats & Kit Homes are simple to erect:
Ideal as an extremely affordable way for family to live close to you.
Throughout Brisbane, Granny flats provide an ideal way for family to live with you but independently.
Watch what Current Affair had to say:
COME & VISIT OUR SHOWHOMES ON BRISBANE'S SOUTHSIDE@ 22 LINK DRIVE, YATALA